Nau mai, haere mai

New Zealand's specialist GPs and rural hospital doctors train with us. We set the standards for safe, equitable practices, and we're the proud voice of our 5,500 members.
Study with us
Take the next step in your career and specialise as a general practitioner or a rural hospital doctor. We also welcome overseas-trained doctors who have a range of options for becoming New Zealand GPs.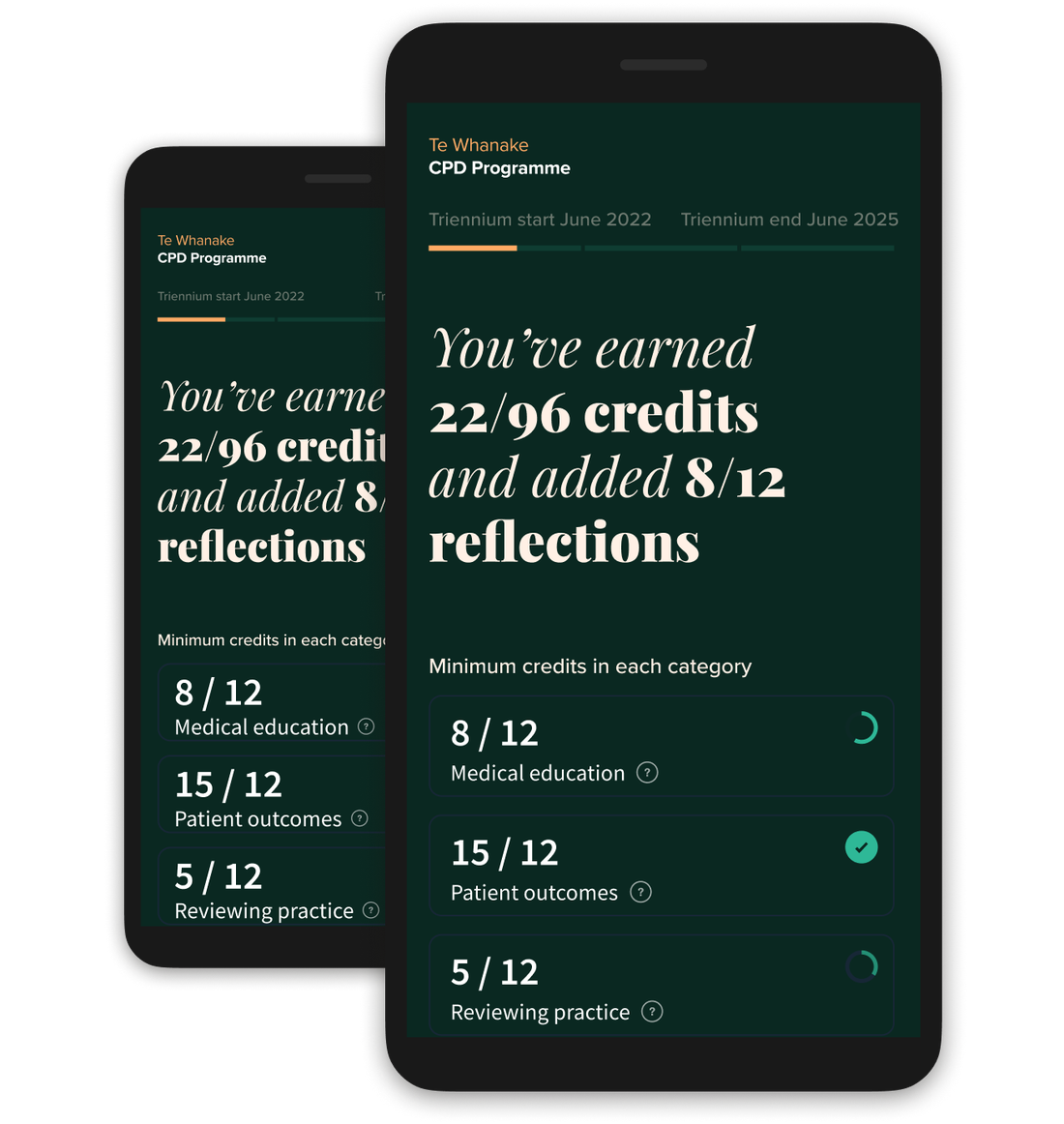 Get into Te Whanake
Our continuing professional development programme helps members develop learning goals and then track and maintain the ongoing education they need to do each year.
Learn more about what we do

See your member benefits
Each year our members pay a subscription fee, which gives them several membership benefits. There's savings, mental health support, learning tools and more.

The Foundation Standard
Completion of The Foundation Standard is compulsory for general practices in Aotearoa who wish to receive Government funding.

Fund your research
We fund research that benefits general practice, rural general practice, and rural hospital medicine. People don't need to be doctors or College members to apply.
Dr Jason Tuhoe talks about general practice
The GP life chose me
Dr Jason Tuhoe is a Fellow of the College and says the GP life chose him.
"I saw during my training that general practice is about relationships and I couldn't get that in the same, meaningful way in a hospital."
Hear from GPs