1. Identify a CQI initiative
A good place to start when your practice is trying to choose a CQI initiative is to think about an area of work that can be improved and then turn that into a project.
The CQI initiative is most effective when everyone has buy-in, which means getting the team involved and invested in working through an initiative that is relevant to your clinic and its community.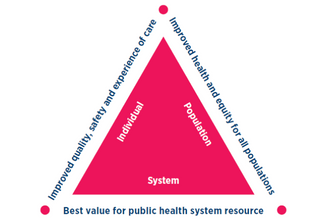 The CQI Module also asks practices to:
Identify inequities.
Work within a structured approach (for example, complete at least one complete Plan-Do -Study-Act [PDSA] cycle and a plan for the second that outlines the improvements for the next cycle).
Use tools such as charts, maps and diagrams.
Ensure the practice team engages with patients, whānau, and any other organisations involved in the process start to finish.
Your project should ensure that:
Findings can be shared with the practice team and wider stakeholders.
There is a chance to scale up your initiative.
Health outcomes are measured (or supported by research).
There is good quality data or evidence.
A final report is submitted.
A CQI initiative can address areas such as:
Access to health care for patients with chronic diseases. For example, asthma, diabetes, COPD, gout, and skin conditions.
Screening rates. For example, smoking cessation, cervical screening, and cardiovascular risk assessments.
Access to sexual health services for male adolescents.
The incident management system.
Palliative care for all patients.
Patient involvement in treatment and care.
Access to a patient's preferred provider.
Patient appointment wait times in general practice.
Implementing the COVID-19 vaccine programme in general practice.
Apply an equity focus
A commitment to equitable health outcomes for all, including Māori as tangata whenua, is a focus of both the College's strategic direction and the Ministry of Health's Triple Aim Framework.
Practices are encouraged to identify equity issues in their CQI initiative, measure these, and use pro-equity actions in their improvement methodology.
For example, if the CQI initiative is about patients' access to appointments, equity considerations could include:
age and access to transport
socioeconomic status and how easy it is for people to take time off work
people with disabilities and how their access to information or mobility might be affected.
It isn't always possible to measure equitable health outcomes in the timeframe of the CQI project because these outcomes may require time to emerge in data. In this instance, practices should reference research or other information in their final report that describes how the quality initiative is predicted to improve health outcomes.
Write a problem statement
A problem statement explains what issue the CQI initiative will address. Pātai to think about include:
Why is the practice team doing this project?
What is the problem they will address?
Who is affected?
When is it a problem?
Why does it matter?
How does it affect the patient?
Then write an AIM statement
After a practice has identified their problem statement, they need to define an AIM statement that outlines what they hope to accomplish. AIM statements should be specific, clear, well defined, and at a minimum they should describe the target population, the desired improvement, and the timeframe.
CQI pre-assessment project outline form
This form will help you work out whether your CQI project will fit the bill. Practices can fill in the pre-assessment form before sharing it with their College-endorsed CQI assessor before making a start.